The ideal interaction method for an AR/VR scenario would be touch-less. In a virtual environment, the use of the mouse, keyboard or touch screen drags the user out of the immersive experience that AR/VR seeks.
So what are the next generation and promising interactions in AR/VR? Likely, it would be our hands, feet, eyes, voice, and even body. Hand gesture as a touch-less interaction method is an important direction.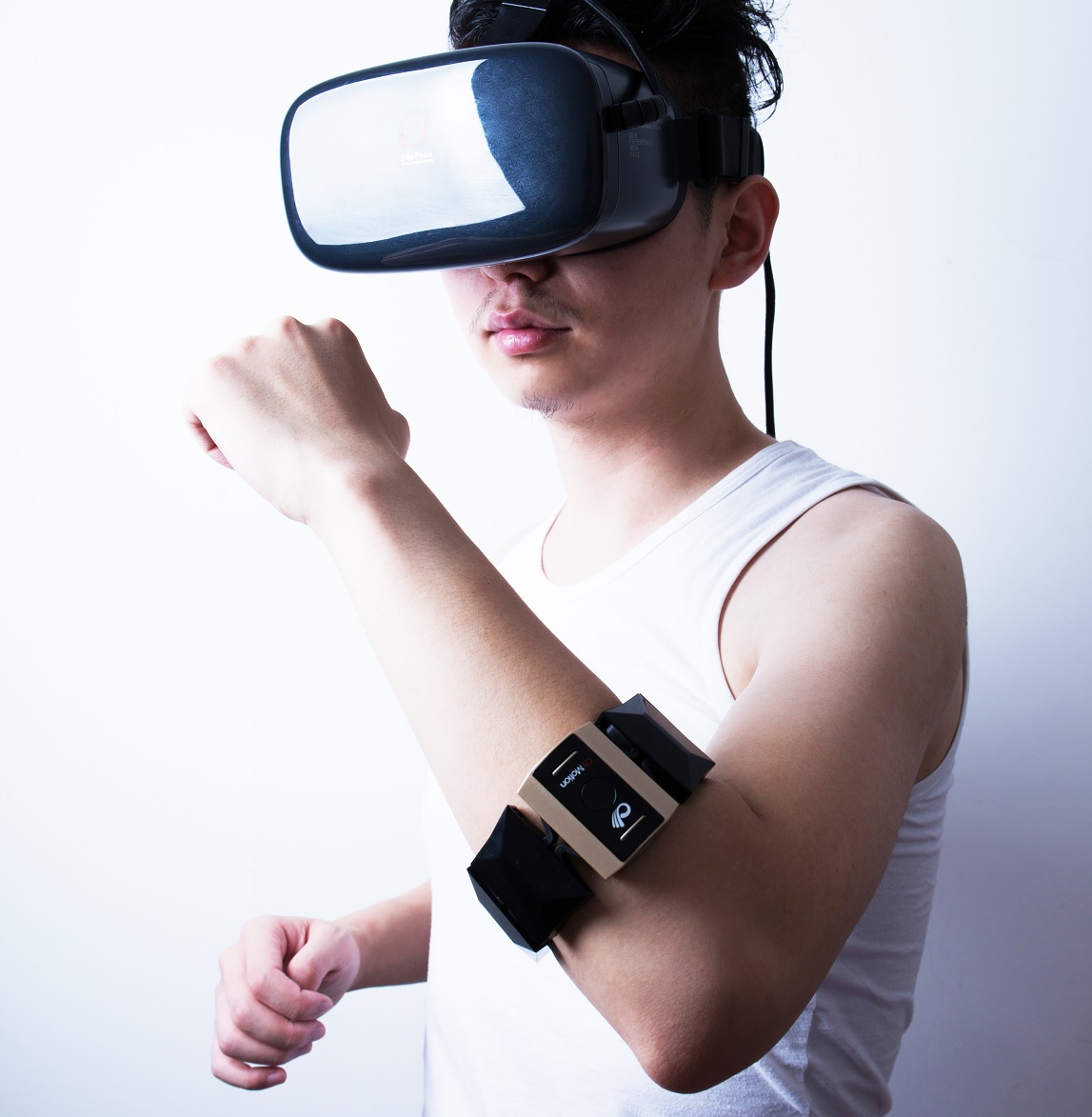 gForce EMG armband, with the built-in EMG sensor array monitoring the nerve signals from human's arm skin, and the unique AI running to analyze signals, creates a neural interface between human and machine. The recognized gesture intentions are transmitted to the AR/VR scene to achieve a touch-less control experience. gForce is designed to build a natural control method, in line with the immersion sought by AR VR.